HOW HEALTHY IS YOUR NERVOUS SYSTEM?
A healthy nervous system is one that responds dynamically to stressful events, easily returning to a state of equanimity afterwards. Wild animals regularly have to deal with threatening situations, but they soon return to normal once the threat has passed. They do this by instinctively using movement to discharge the nervous energy that was built up.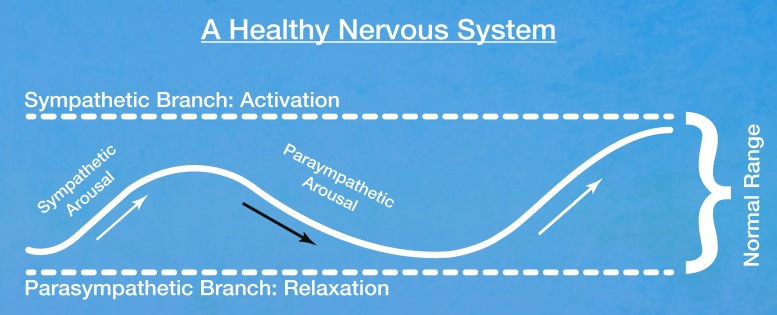 We humans, however, have a tendency to suppress our instinctive responses to stress.
For humans, it is quite common for nervous energy to get 'trapped' in the body. This causes the nervous system to lose its ability to regulate itself and to maintain homeostasis. We call this trauma (from the Greek word 'wound').